GIZ Kosovo: Posao za administrativnog menadžera u Prištini
19. September, 2018 10:53 |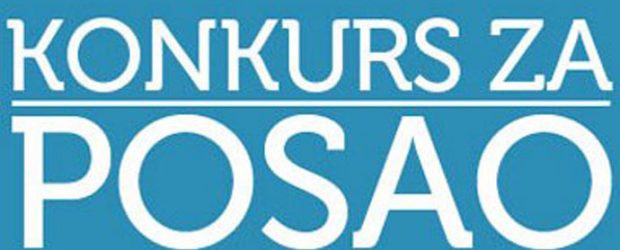 The Deutsche Gesellschaft für Internationale Zusammenarbeit (GIZ) GmbH is seeking to fill the position of:
Office Manager – part-time (75%)
Main responsibilities
The office manager will be responsible for:
General administrative services to the country office
Manages incoming and outgoing correspondence
Supports the management team in accordance with their instructions
Tasks
Travel management
Responsible for travel arrangements such as booking tickets, flights, hotel reservations, transport etc.
Organizes visas and other necessary permits and documents for staff
Processes travel claims of national and international staff
General office services
Organizes the office layout and maintains supplies of stationery and other equipment
Maintains the condition of the office and arranges necessary repairs
Reports damages and organizes and controls proper maintenance and repair of office equipment
Performs translation in English, German and Albanian/Serbian, when necessary
Updates the filing system of the administration and ensures archiving
Maintains the inventory
Prepares information packages for new staff as well as processes the clearing of leaving staff
Other duties/additional tasks
Processes customs clearance of imported goods
Updates and maintains insurance of car pool
Coordinates and organizes rooms for meetings
Organizes company events and conferences
Required qualifications, competences and experience
Qualifications
Bachelor's degree in Business Administration/Management, or related fields. Master's degree in Business Administration or related field is desirable.
 Professional experience
Minimum 3 years of professional experience in office management, administration and/or related fields.
Other knowledge, additional competences
Proficient knowledge of German language (equal to mother tongue);
Very good command of English and local languages;
Excellent organisational and time management skills;
The ability to prioritise tasks and work under pressure;
The ability to manage own workload;
Good teamworking skills;
Excellent interpersonal, oral and written communication skills;
Attention to detail;
A problem-solving approach to work;
Knowledge of MS Office (Outlook, Word, PowerPoint, Excel)
Location:                                  GIZ Office-Pristina.
Expected starting date:             October 2018.
Contract period:                       One year, with the possibility of extension.
 How to apply
Interested candidates are invited to submit their electronic application in English or German, in PDF version, to application.kosovo@giz.de
Letter of Motivation;
Diploma(s), references/recommendations;
Subject of the email: Office Manager – GIZ Office
Applications that do not meet these rules will not be considered!
Deadline for the application: 05 October 2018.
Only short-listed candidates will be contacted and invited to the next stage of recruitment.
GIZ encourages female candidates, candidates from ethnic minorities as well as candidates with disability to apply.
Comments